Update on reindustrialisation
reindustrialisation to save jobs
Post COVID-19: Global Union calls for Africa's reindustrialisation to save jobs
ON 0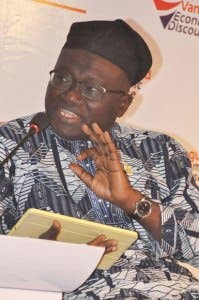 IndustriALL Global Union, IGU, through its Africa's Vice President, Issa Aremu, has called for reindustrialisation in Africa, urging governments and trade unions to collaborate and intensify campaigns for sustainable industrial policies for the continent to mitigate the negative impact of COVID-19 on jobs and investment.
Issa Aremu, in his address at the virtual meeting of the 60-member executive committee attended by the President, General Secretary and Vice Presidents from Asia-Pacific, Latin America and the Caribbean, Middle East & North Africa, North America, Sub-Saharan Africa and Europe.
The meeting brought trade union representatives from around the world together online to reiterate the demand for a just and better future for workers worldwide.
Contributing to the discussions on the Union's political statement in the wake of the pandemic, Aremu agreed with the view that "decades of de-industrialisation and reliance on global networks of production and trade have depleted the capacity of Africa to produce or commandeer, at short notice, essential goods; from food to personal protective equipment — even basic pharmaceutical and medical supplies.
He observed that the recent massive disruption of the supply chain from China calls for reindustrialisation, value addition and self-reliance in Africa.